Primero en Ingles, (mire al fondo por Espanol)
Dear missionaries,
Your question for today: Tell us a way that you have found new investigators.
Success for me on my last airplane ride came in asking my seat companion to tell me about where her family was from. Natividad grew up on a farm with horses and animals.
After hearing about her parents and brothers and sisters growing up near Antigua, I shared my love for stories about my grandparents to share with our children.
Then, explaining to my new friend how I learned Spanish, I opened up my Book of Mormon, and showed her the first picture a family--some of whom made good choices, others who did not.
Similar to the Bible.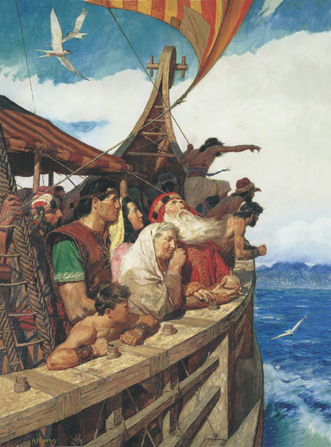 A great lovely way to spend 3 hours. After assuring Natividad how much I love this book and how I know is true, I decided to give her my wrinkled, pock-marked, dog-earred copy, which she took with great care, thanking me for this a precious gift. I got a short three hour trip, a new friend, and a lovely chance to review God's gifts to his children.
Please share yours!

Hermana Starkey
La pregunta de hoy: nos dicen que se han encontrado nuevos investigadores.
Éxito para mí en mi último viaje de avión entró pidiendo mi compañero de asiento para decirme acerca de donde provenía su familia. Natividad creció en una granja con caballos y animales.
Después de escuchar acerca de sus padres y hermanos y hermanas creciendo cerca Antigua, que compartí mi amor por las historias que mis abuelos para compartir con nuestros hijos. Explicar a mi nuevo amigo cómo aprendí a español, abrí mi libro de Mormón y le mostró la primera cuadro en el libro, de una familia--algunos de los cuales hizo buenas decisiones, otros que no lo hicieron. Similar a la Biblia.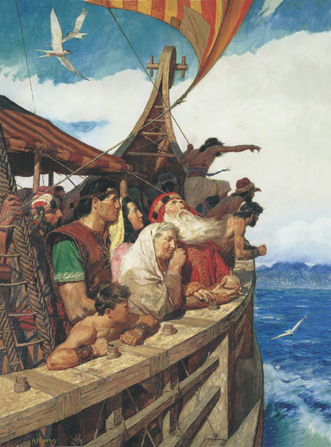 Una gran manera encantadora para pasar 3 horas. Después asegurando Natividad cuánto me encanta este libro y sé que es verdad, que he decidido darle mi copia vieja, arrugada, que ella tomó con mucho cuidado, agradecido por este precioso regalo. Ten
í
a una excursión corta tres horas, un nuevo amigo y una hermosa oportunidad de revisar los dones de Dios a sus hijos.
Por favor comparta la suya!